Gate Motor Pricing Franschhoek
Your guide to 'How much does a gate motor in Franschhoek cost?'
It's a frequently asked question, so here are the estimated prices you can expect to pay for your gate motors in Franschhoek.
The price of a gate motor depends on a few factors:
Does the gate motor need to be installed or just repaired?
What brand of Gate Motor are you interested in buying? We can also suggest the best brands for you?.
Is your gate motor going to be used on a heavy gate, or on a light gate?
Here are some estimated costs to have a gate motor installed. If you need a gate motor repaired, please click here to fill in a contact form,
and we will get in touch with you.
The below prices should only be used as an estimate and not as a final price.
Sliding gate motor pricing Franschhoek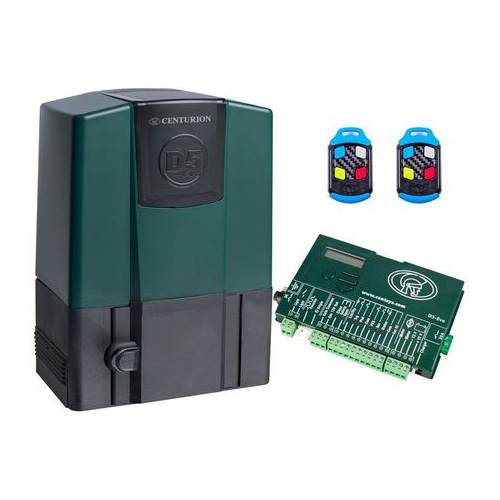 Centurion D5 Evo Gate Motor
The evolution of the tried and tested Centurion D5 Evo Gate Motor 500kg gate motor for domestic and light-industrial applications. Incorporating battery backup you can bank on, potent push force, and an intelligent LCD controller for easy setup, not to mention a plethora of features all tailor-made for the ultimate in security and convenience, the Centurion D5 Evo Gate Motor is the apex predator of
gate motors – it simply has no competition and no equal.
Centurion D5 Smart Gate Motor
When moments matter, the Centurion D5 Smart gate motor gives you the best security for your gate with full-throttle performance and lightning-fast movement. This means less time waiting for your gate to open and close, safeguarding you against tailgating and getting you into and out of your property safely and securely.
The Centurion D5 Smart gate motor also features the most innovative theft protection on the market, thanks to a patented theft-deterrent cage and an integral vibration sensor that will notify you if the motor is being tampered with or someone is trying to break in. This is peace of mind like you've never experienced it.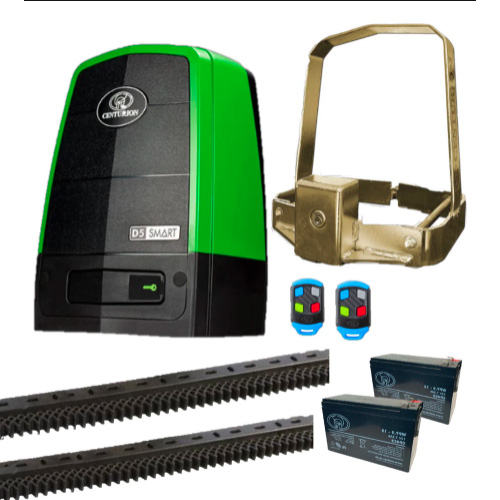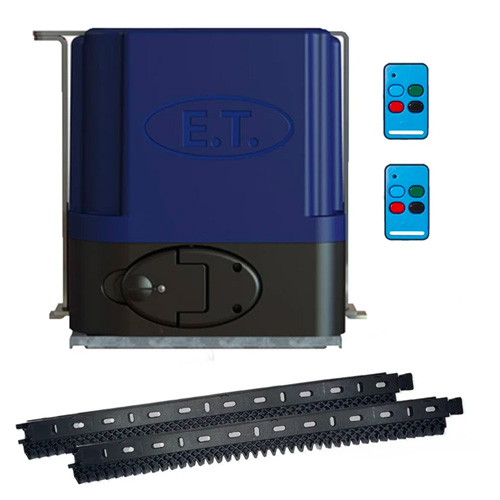 ET Drive 500 Slide Gate Motor
Designed for residential sliding gates, up to 500 kg
PROVEN robust and reliable residential slide gate automation
HIGH-SPEED motor with removable brushes
ADVANCED ELECTRONICS with large backlit display for easy programming, diagnostics and fault reporting
SECURITY:

Gate and beam tamper alarm monitoring
Pin code lockable programming
Optional heavy-duty security bracket
ET-Blu Mix® enhanced rolling code receiver on board
Swing Gate Motor Pricing Franschhoek
Vantage 500 Swing Gate Motor
Sleek, stylish, secure and strong: these are some of the words that describe the VANTAGE linear swing gate motor for domestic and industrial gates. VANTAGE gate automation comes standard with battery backup offers a quick and easy (not to mention good looking) installation. It is an exceptionally strong set of operators for gates up to 4m wide, per leaf (consult specifications for further details). Boasting tough-as-nails die-cast aluminium construction throughout, a grade 304 stainless steel wormshaft for the ultimate in reliability and durability and with sophisticated electronics for smooth, safe operation, VANTAGE gives you everything you need to swing the future your way.
If you require a service other than Automatic Gates in Franschhoek, we offer various types of swing gates, sliding gates and remote control systems. We also offer domestic fencing, intercoms, cell switches and electric pedestrian gate locks.
Find out more about us and also what we stand for at Cape Winelands Automation. We always strive to deliver the best service and we also only use the best products on the market.